Transporting sensitive materials. For whom? Why?
By transporting hazardous products, we cater to everyday needs. We transport the fuel for boilers, the petrol for cars, the hot mix that covers roads, the oxygen that saves lives in hospitals... and many other products that are used to manufacture everyday consumer goods. Sensitive material transport is a daily necessity. What is important is to control the risks. This is what Samat achieves every day with its partners and teams.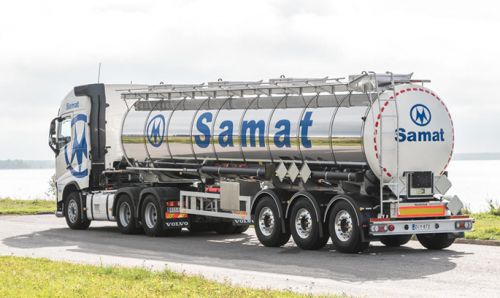 Chemical transport
Samat is a major liquid chemical transport player. 11,200 tons of chemicals are transported throughout Europe every day in our stainless steel tanks and containers.
The increased use of multi-modal transport: road, rail and sea, is one of our solutions to improve our environmental performances.
A reactive and competitive transport network
Our sites in 10 European countries, close to factories, are a guarantee of reactivity and competitiveness. You can count on the synergy between all our subsidiaries.
In-depth knowledge of sensitive products
Control of the associated risks by preventive action and staff training.
A fleet of recent vehicles
A fleet of diversified, connected trucks fitted with embedded computer solutions (Vehco).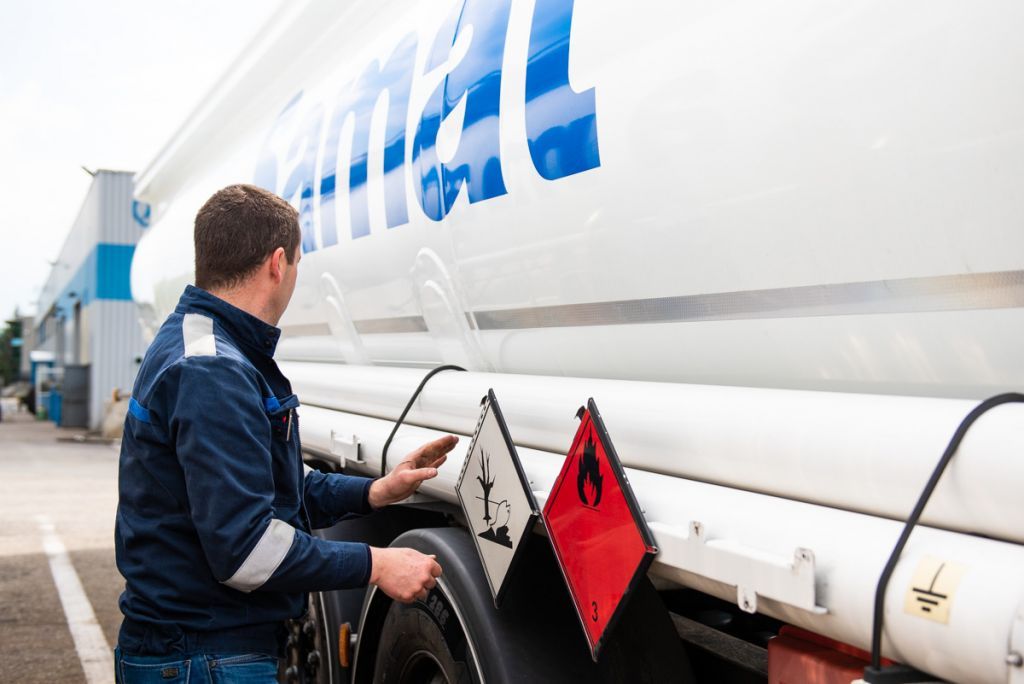 Hydrocarbons transport
By the size of its hydrocarbon fleet, Samat is currently recognised as a European level player for petroleum product transport compliant with environmental standards.
Hydrocarbons are subject to high seasonal variations meaning that reactivity must be instant. Samat controls determining operational constraints.
Fuels transport: fuel, unleaded, etc.
Small carriers for private deliveries and semi-trailers to supply petrol stations.
Asphalts transport
Due to their high transport temperatures, asphalts require special attention.
Oils transport
Distribution of all types of oil using optimised equipment and human resources.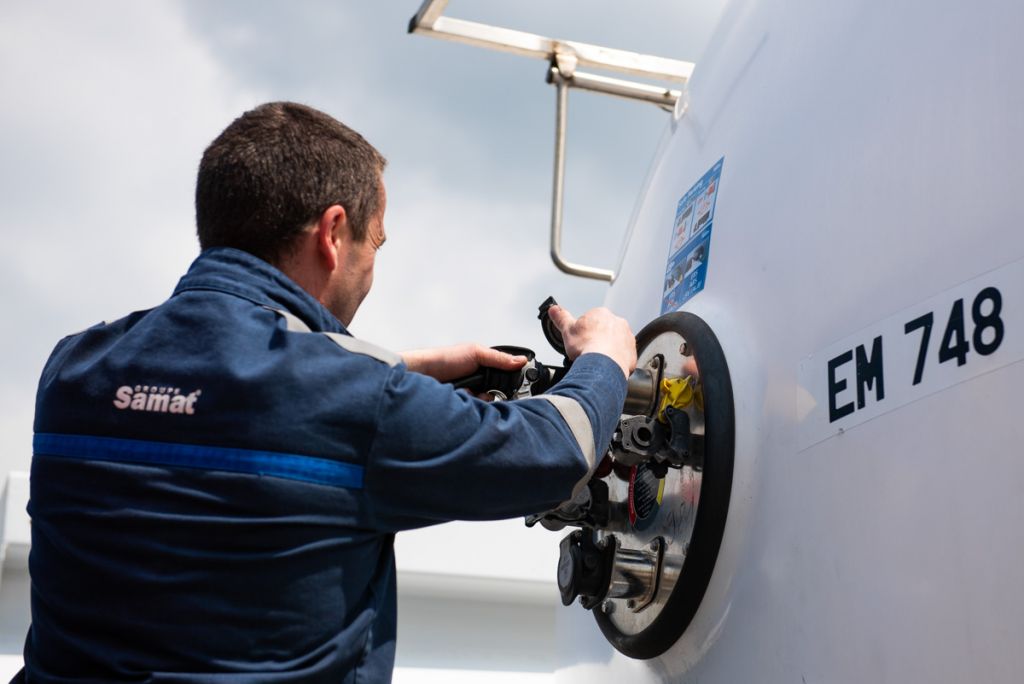 Gas transport
Samat is a reliable and proactive partner on the gas transport market, whether in bulk or packaged, for the industrial, electronic or health sectors.
Liquid Petroleum Gas (LPG)
In the industrial, private, healthcare and medical sectors. Our fleet of LPG vehicles is composed of all the types of equipment required for this activity.
Air and Industrial gases (bulk and packaged)
We have developed our air and industrial gas transport activity to a European level. We also invest in bulk equipment for products such as nitrogen - argon - oxygen - CO2, which are traditionally owned by our customers.
Business experience since 1990
The perfect mastery of the business combined with qualified teams and adapted vehicles.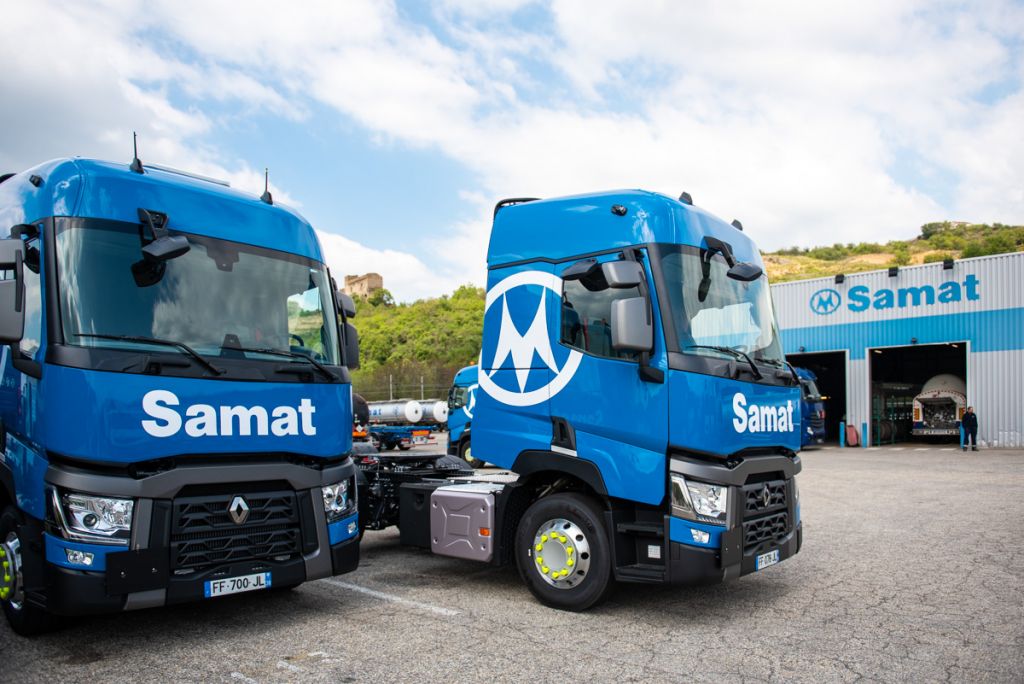 Other specialities
With our extensive knowledge of sensitive products, we have adapted our know-how to other businesses for which technical mastery is essential. We are present on sectors such as automotive (car carriers and spare part distribution) or the retail sector, and are also partners with Construction sector players (cement and powdered product tanks, and aggregates in tipper trucks: stones, sand, gravel)
Over 30 sites in Europe for ever more mobility!
Samat has about fifteen sites in France and a dozen more in Europe: Spain, Poland, Portugal and Germany.
Thanks to Samat Nordic, which is based around the Baltic Sea, with over a dozen sites in Estonia, Finland, Norway, Holland and Sweden, Samat has strengthened its position in Europe.
See our sites
England
Estonia
Finland
France
Germany
Netherlands
Norway
Poland
Portugal
Resoclean Europe
Spain
Sweden
References




Samat, more than just a carrier!
Associated services to provide complete services.