Let's take on the new challenges for logistics and road haulage together!
Even though transport trades are changing to face the globalisation of exchanges, the computerisation of processes and new environmental standards, the position of driver remains key and requires rigour, a sense of responsibility and soft skills.
A key trade at the heart of our activity
Drivers are an essential link on the Samat transport network. At the wheel of their HGVs, they guarantee one of the Group's main missions : to deliver goods safely at a regional, national or international level, while meeting the given deadlines and the ADR regulations.
As the keystone of our network, drivers are also at the centre of our concerns and we are committed to giving them the best working conditions.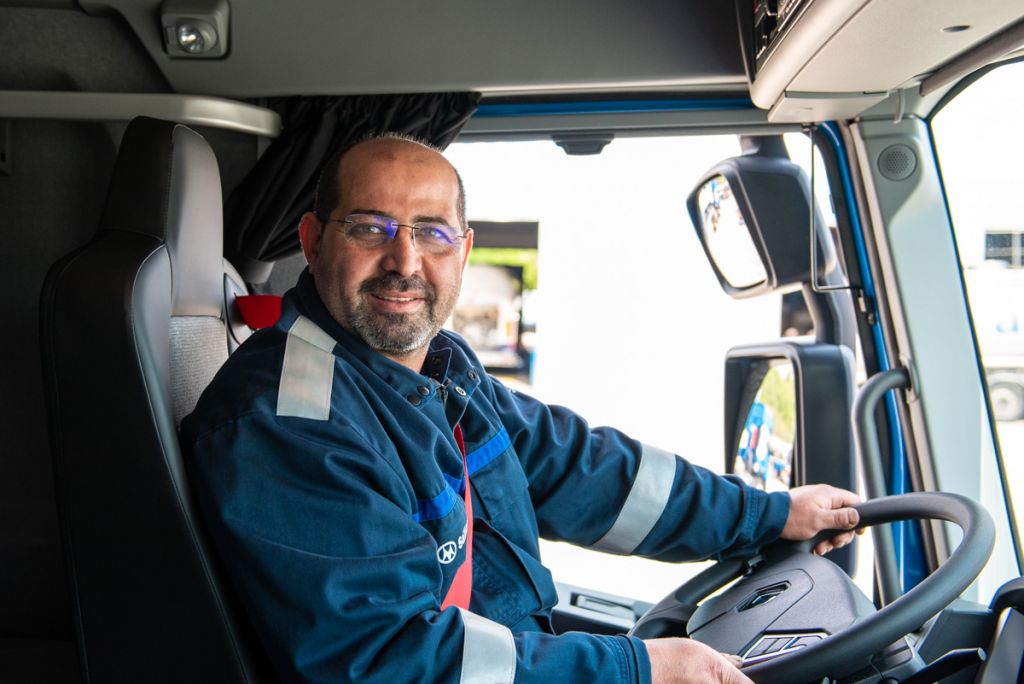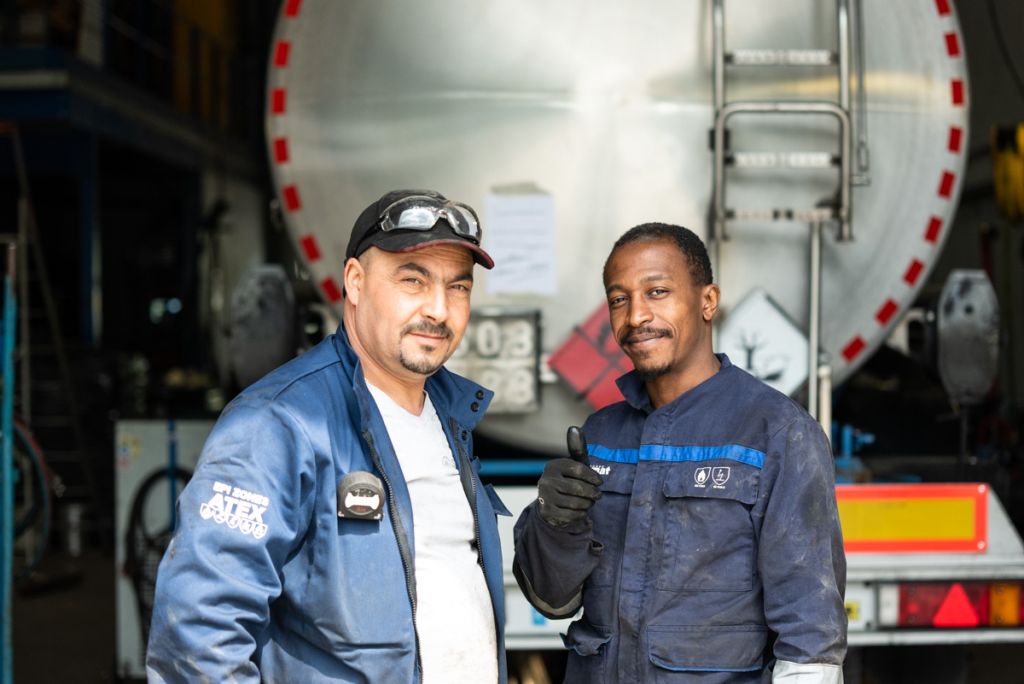 Training, the pillar of your career at Samat.
As soon as you arrive, your monitor will direct you and define your induction process with you. When you start your job you are supported by your referring driver and are given an instruction leaflet which contains all the safety rules and good practices applicable to all drivers.
You will be given training throughout your career with Samat, so that you can grow your skills and build the career you want : ADR regulation training, general training in good practices with our monitors and tutor drivers, training on new equipment, on customer specificities, on defensive and economic driving, etc.
Driver
Samat offer its best drivers career and internal promotion opportunities.
Expert
Your driving practices allow you to pass from driver to expert-driver status, with advisory and training responsibilities over other drivers.
Monitor
A real link to the Samat QHSE division, safety-monitors are true driving professionals with recognised experience and expertise. They are in charge of the recruitment, induction and training of new drivers.
Samat, a Group near you!
Even though Samat is an international group, it nevertheless remains a family business, close to its employees, which promotes values such as sharing and attentiveness. We are especially attentive to the quality of the industrial relations within our different subsidiaries.
We listen to you! Don't hesitate to speak to your supervisor about your ideas, expectations or difficulties.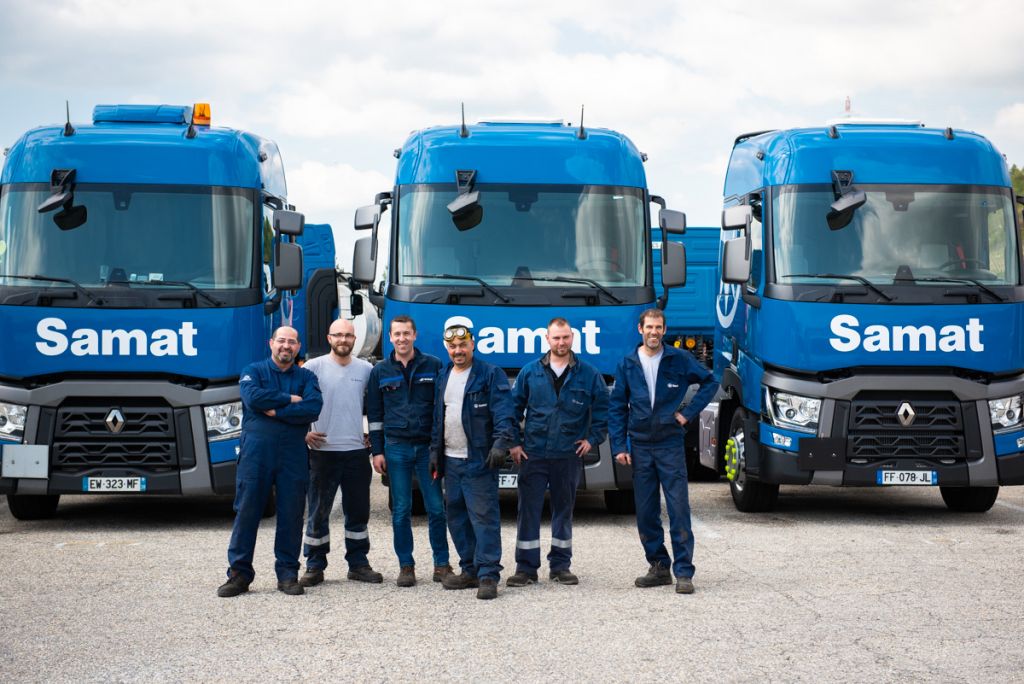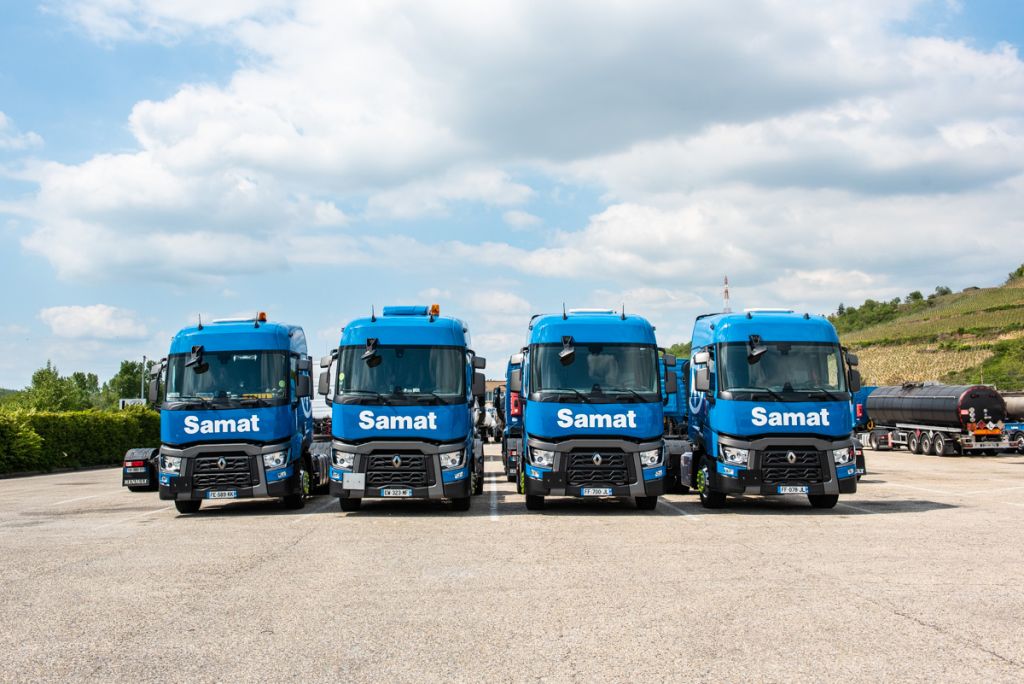 Modern trucks for better driving comfort!
At Samat, our fleet is recent and regularly serviced. We have decided to fit our latest generation of trucks with stand-alone air conditioning so that you benefit from pleasant temperatures, even during your rest periods.
You have an on-board computer with Vehco technology, which is user friendly, inspirational and easy to use, so that you can manage your trips electronically.
We do all we can to offer you the best working conditions.
Your adventure starts here!
Want to join us?
Check out all our job opportunities.