Catherine Allaire interview – 30 years at Samat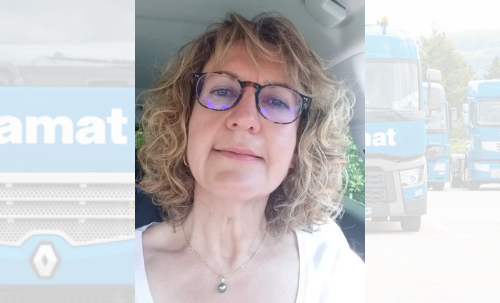 Joined on April 10 1991, it's been 30 years that Catherine Allaire live the Samat adventure. Invoicing clerk, she tells us about her career and her best memories.
Who are you?
My name is Catherine ALLAIRE, I joined Samat on 10 April 1991. I was hired as an invoicing clerk, a position I still hold today, so it's been 30 years now and time goes by very, very quickly.
There have been ups and downs; I have experienced a lot here. I was young when I came back (23 years old) and then I got married, I had two children, I lost my parents…; it was still a lot. But my colleagues at Samat helped me to overcome these stages of life, as did my family.
A word about your subsidiary?
It's a kind of family. I have known everyone for a long time. I've known four directors and several IT systems, several colleagues. It's always nostalgic to see them go. I was the youngest in the company and now I'm part of the furniture!…
If you had to describe your role in the agency in 3 words?
I am close to people. In fact, I'm an first aid worker, for small injuries, for example.
I like perfection. I appreciate a job well-done and also an invoice done on time.
The smile, you have to keep smiling and be dynamic to move forward and stay positive.
What do you like most about your job?
The contact with people every morning, knowing how they are doing, their smile. Good humour is important. I like the multi-tasking and variety of my job in transport. Samat allowed me to work part-time at one point. I was able to combine my role as a mother with helping my husband as a caterer and to develop professionally at Samat.
What motivates you to come to work in the morning?
Making invoices! You know, I used to be called "avoirirère", but I want to be called "invoicing clerk", a little humour… Just stay active!
What does your ideal day look like?
My ideal day, necessarily, has to be sunny. When there's sunshine you're always in better spirits and no matter where you are, at work or at home, the sun helps you to move forward and stay in shape.
Being with colleagues to have a good time. I like to organize birthdays, for example, bring a little cake, buy pizzas and eat together (excluding Covid period). I like the conviviality.
Any anecdotes?
The day I arrived at Samat Aquitaine, it was Wednesday 10 April 1991, I went for a job interview at 9am and at 10am the manager said to me, "you're hired, you're staying". And since that day I've been here.
One day, I went to Paris, to a transport exhibition with my director and a colleague, by train. It was a very pleasant and interesting day; the only drawback was that I had worn new shoes…
If we sum up these 30 years in a few words?
I have known 4 directors, 4 different personalities, and good moments shared with each of them full of emotions, both professional and personal.
It's important that there is a good atmosphere in the offices, to move forward in the same direction.
Any last words?
I hope it will continue…