Samat receives the premium level of the ESG label
Our President Florence DUPASQUIER received the ESG (Environment, Social and Governance) award from the National Federation of Road Transport (FNTR).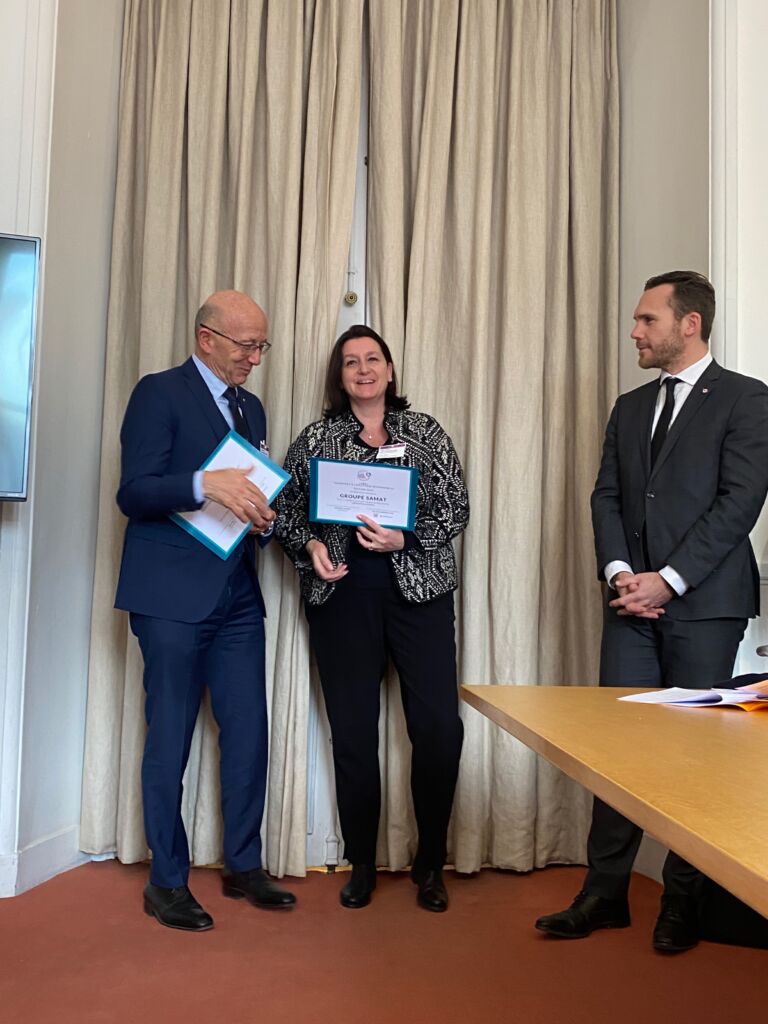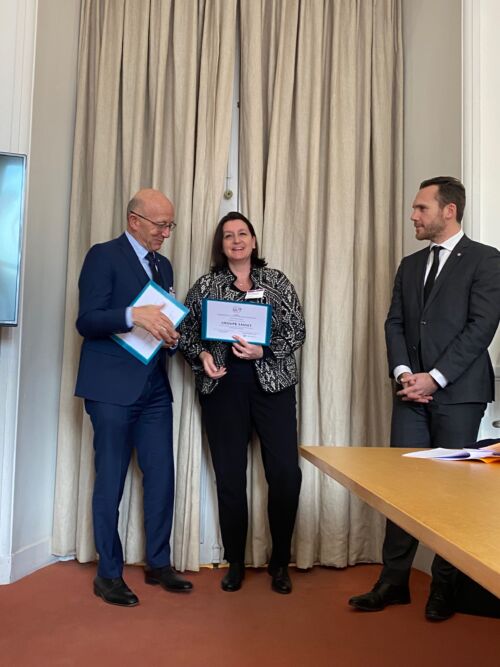 The Responsible Transport and Logistics label 
The Responsible Transport and Logistics label was created to enable companies to position themselves on criteria other than purely financial.  
Because the challenges facing companies are not limited to financial objectives, new evaluation criteria such as skills development or the management system are included in the performance calculation. These criteria are grouped under three themes: the environment, social and governance.  
Actions within the Group 
Samat, as a European group, is not an exception. The company has been trying to implement numerous CSR initiatives since its foundation.  
In order to concretize responsible actions; the company creates ACT in 2021, a CSR strategic plan to reinforce its social, environmental and governance values.  
"This plan will focus on the three pillars of corporate social responsibility – human, environment and governance. Each of our collaborators can apply to become an ambassador for our values." – Florence DUPASQUIER