Samat and chemical products transport

The chemical products we transport are much more than mere sensitive materials. They are part of our everyday lives, they help take care of us, keep us healthy and are essential for our future. Samat's teams work every day to make transporting these products safe, so that today's logistic issues never hinder tomorrow's innovations.
The transport of chemical products has been part of Samat's history from its beginnings to the present day. This activity still represents our main business, followed by the transport of petrol and gas products.
4 key figures from Samat's chemicals business
– Since 1980, Samat has established itself as one of the key players in chemical transport in France and Europe by road and multi-modal channels too.
– With 170 million euros in turnover, chemical transport represents over 58% of our total business
– Every day, we manage over 400 orders and transport over 11,000 tons of chemical products throughout Europe.
– Over 1,000 road tankers (stainless steel and coated) and over 1,000 multi-modal containers are allocated to this business.
Secure transport for essential products
Chemical products are essential for our everyday lives (cars, energy, pharmaceuticals and even construction), but the transport of these products nevertheless involves sensitive operations that require specific precautions.
At Samat, we understand their importance and assess the associated challenges every day. This is why we are always striving to improve our processes, to make the transportation of these sensitive materials as safe as possible.
Whatever the products we transport, we train all of Samat's employees to the highest, strictest standards to guarantee safety.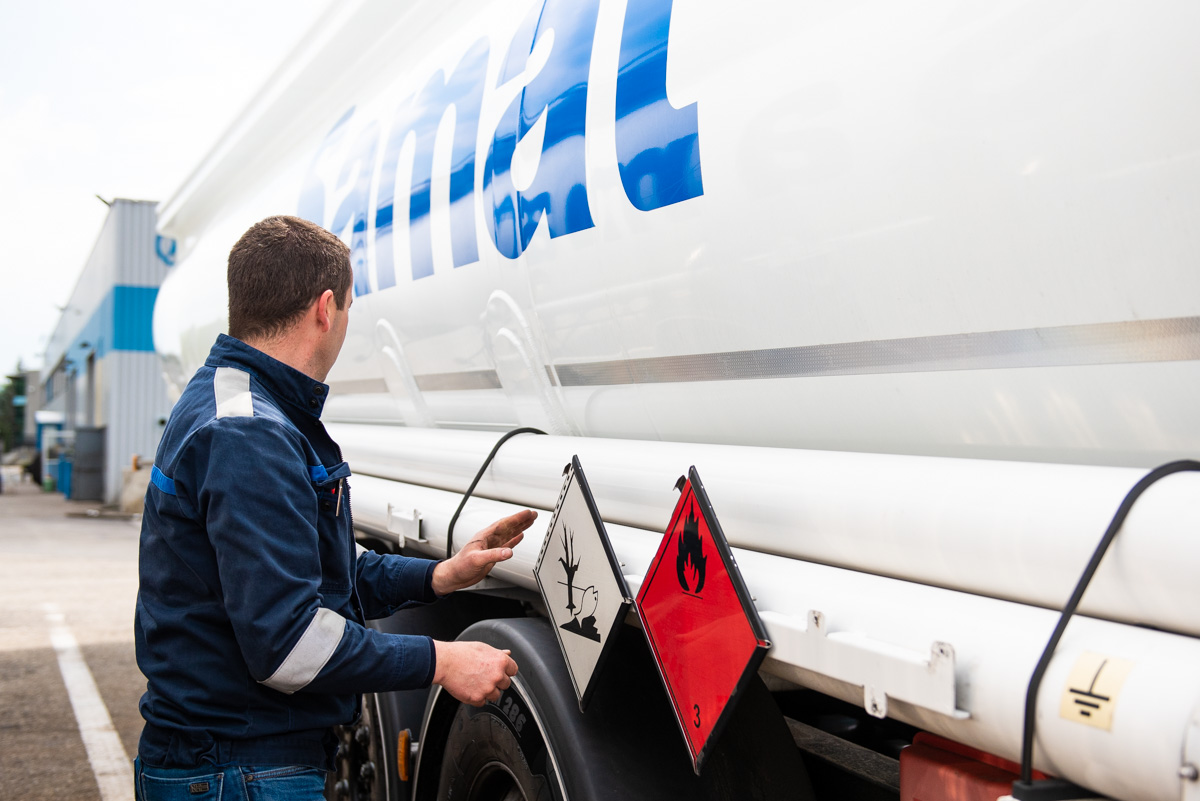 Chemical transport: Samat's commitment to the environment
As part of our HSQE policy, we ensure that any chemicals transported have the lowest possible environmental impact. To achieve this, we develop multi-modal solutions combining road, rail and shipping itineraries.
We also work on risk prevention, in particular by anticipating the operational resources to be triggered in the case of an accident. We also use the latest technologies to permanently track all of our operations.
Finally, we regularly organise risk prevention courses for our employees. Our efficiency relies partly on everyone's awareness of all these elements and their challenges.