Samat International AB prioritises safety and green technology

Source : https://mipv.pro/samat/
Transportation with tank trucks and tank containers all across Europe. With solar panels installed on all of their trucks, Samat drives towards a cleaner future.
Samat International AB is a transportation business that transports fluids all across Europe with tank trucks and tank containers. Samat International has its headquarters in Helsingborg, Sweden and is a part of the Samat Group, headquartered in France. The company focuses on performance optimisation and the environment which is one of the reasons why they have chosen to install solar panels on all of their trucks.
High level of professionalism with a focus on safety
It is of great importance to focus on professionalism and safety when working with the transportation of sensitive materials. Every link in the transportation chain needs prioritising. One of the tools for maintaining focus in the cooperation is the implementation of Quality, Health, Safety, Security and Environment (QHSSE management). The focus of this implementation is to prevent and allocate risky behaviours, monitored by QHSSE coordinators and safety monitors out in the field in all of their subsidiaries.
The use of new technology is for the pleasure of everyone involved
The company is working actively to reduce its environmental footprint by focusing on eco-training and revamping its fleet with the newest technology. Now they have taken one more step to reduce their carbon emissions by installing solar panels from Green Energy on all of their new trucks. The goal is to reduce fuel consumption by 2,5 per cent and the need for idling. Furthermore, the battery lifespan will double when combined with the usage of solar panels.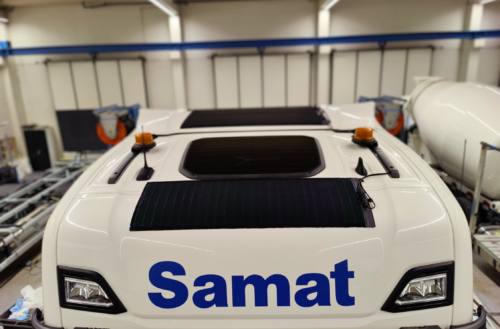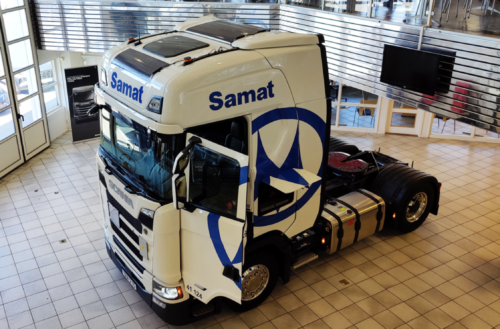 Read more about Green Energy/MIPV.pro here: https://mipv.pro/