Samat: a European business

Today, Samat transports sensitive materials all over Europe. This global network has developed and strengthened over the group's history. However, Samat's basic ideology remains profoundly people-oriented. Our ambition? Retain the values of a family-owned company even though we are now present throughout Europe.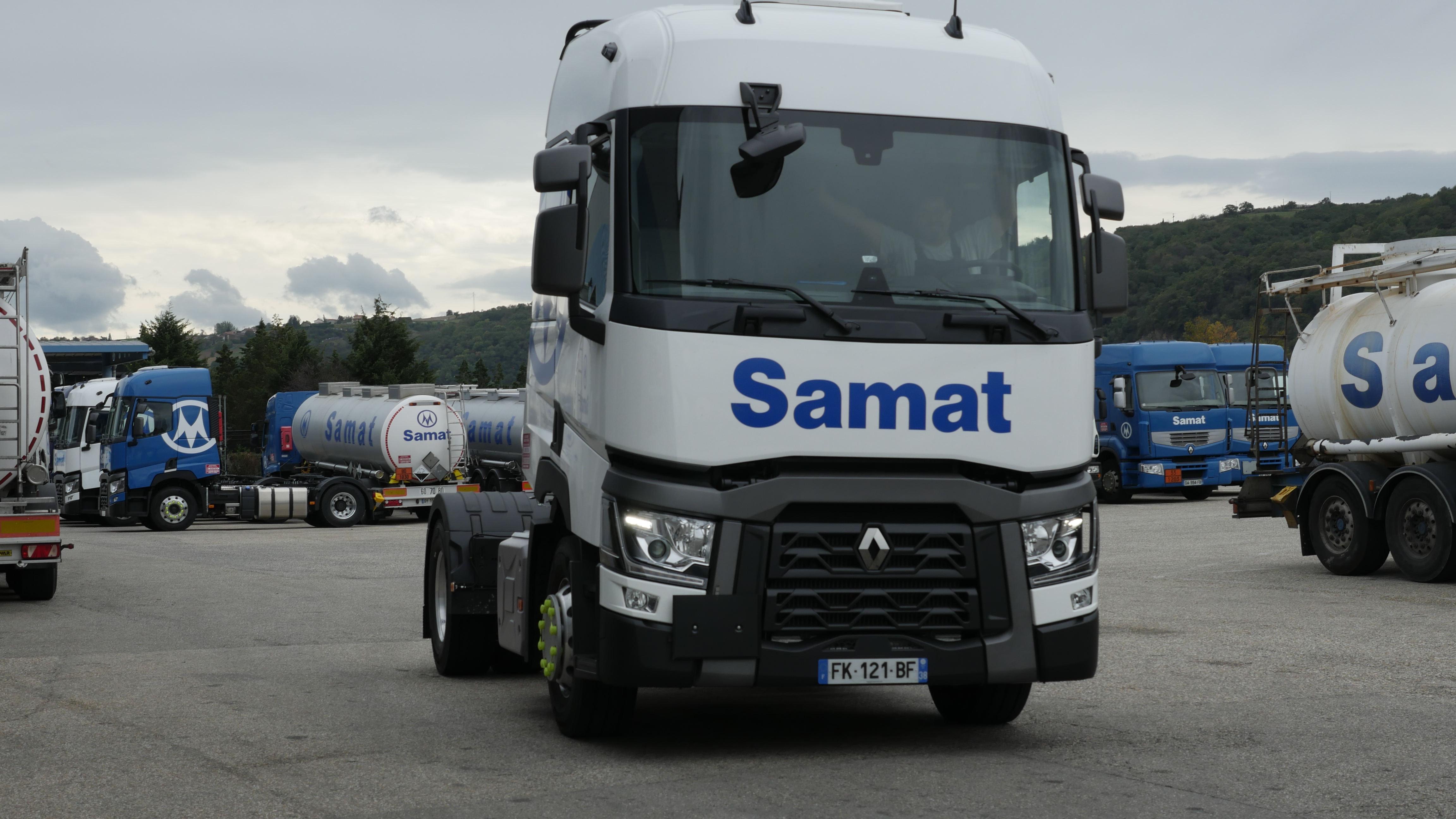 Samat's DNA: focused on people
The man behind Samat was Georges Meylan, an entrepreneur who was just as keenly focused on the road haulage industry as the value of relationships between people. After taking over Damco Samat in Marseille in 1979, the small company developed and grew very quickly. Samat became international in 1985 and progressively extended its network in Europe through acquisitions and subsidiaries.
Throughout this expansion, we endeavoured to remain an independent and family group. The original spirit of Samat is based on people and proximity. This is what encourages our employees and customers to trust us and appreciate the quality and reliability of our services.
An international scope that represents our strength
Today, Samat has established itself as the European expert in the transport of sensitive materials. We operate in no less than 12 European countries including Germany, Spain, France, Poland, Portugal and the United Kingdom. Our presence also covers northern Europe thanks to Samat Nordic in Estonia, Finland, Norway, the Netherlands, Russia and Sweden.
This international network represents one of Samat's main commercial assets. At a time when the global market knows no boundaries, we must give our customers the right solution. Each of our sites may be deeply rooted in its local environment and aware of the challenges specific to its region, but we also operate with global scope.

Strengthen our teams within Samat
Since its origins, Samat has set itself apart through its ambition to forge close relationships with its employees. 
It is this same team-building ambition that makes the Samat monitor seminar such as success every year. It is only by coming together, through sharing and communicating our expertise that we can continue to guarantee the same quality of service at all our sites.
Today more than ever before, when the group is expanding to Finland and Portugal, we want to consolidate the connections that unite Samat's different branches. This is why we are now making communication one of our top priorities. In transport as in other fields, solidarity is a strength and we hope to make it stronger every day.