Samat Safely on the Road,
an event that promotes Corporate Social Responsibility (CSR)
On August 12th, Safely on the Road, an event organised by Samat Nordic BU East, took place.
With more than 150 visitors (customers, service providers, technical subcontractors, transport companies, drivers, etc.), Safely on the Road revealed many different topics, mainly related to safety.
The visitors were able to discuss the various measures Samat has taken to ensure the company's social and environmental responsibility: driver training, safety equipment (PPE) and safety developments.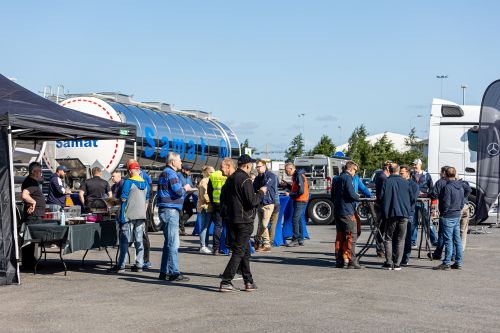 During the event, our Finnish vehicles with the latest safety technology were presented. The guests were able to visit historical truck models such as an old Scania-Vabis LB76 from 1966. According to the registration document, 10 people on board allowed while driving. The trailer was used from the late 1950s to the early 1970s and is equipped with a stove, toilet, bathtub, heating, hot water system and bunks.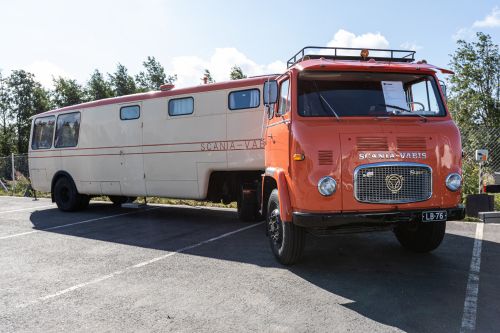 Besides Samat vehicles, also truck tanks, trailers, and semitrailers from local manufacturer presented to the visitors. Suppliers of personal protective equipment as well as tyres (Michelin) were able to present their products in accordance with the latest safety technology.
Of course, we did not forget to offer good food to our guests.
A convivial event that will be repeated next year